ABOUT US AND EAST WEST ALGARVE
ABOUT
<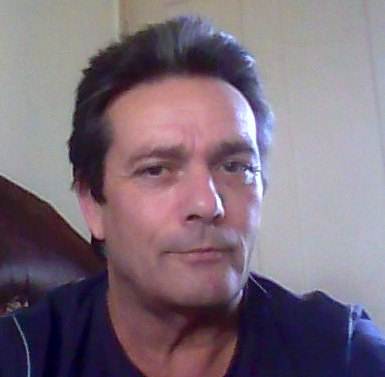 ABOVE.KENNI.I do everything to produce this website,writing all the articles,keeping things on the homepage up to date;sourcing all the photographs and images,doing the HTML to produce the blue links you click on to be taken elsewhere.Even the enlarged print needs an HTML code to produce the larger print you actually see;the same goes for different coloured print.Nothing just happens on its own.
To keep a website like east-west-algarve fresh and breathing you need to be doing something on the site virtually every day.Considering the fact that I was a scaffolder man and boy and knew nothing at all about computers.I am rather proud of having achieved this.It is all self taught; as being in constant pain I am not able to go out to college or anywhere else to learn.
I am sure professional webmasters will find plenty to criticise but considering the pain and because of this not having any short term memory.I hope I can be forgiven if everything is not perfect.
I am very lucky in having a very understanding and tolerant wife;Christine.who looks after my every need.Otherwise I would not be able to do this website.People like my wife who are permanent carers get nothing from the government and they get no help either.You might think the authorities would make it possible tfor full time carers to have a break now and again>However this is most definitely not the case.The only carers who get any help from the state are ones looking after a person who is unable to think,or do anything at all.
Now you would think this was bad enough but these cost cutting governments have forced these carers like my wife to go out to work.This was done my stopping the disabled person from claiming any tax allowance for their spouse.This considerably reduced any incapacity benefit.Far worse than this though was by doing this they become a non person.In other words they do not exist and cannot claim anything;not even a pension when they retire.So they have to get some employment to pay national insurance and tax and be recognised in the system.
So these carers like Chritine who were overworked anyway;now have to go out to work and still do everything they were doing before.SO PLEASE GREAT RESPECT TO ALL THESE WONDERFULL PEOPLE WHO SAVE THE TAXPAYER SO MUCH AND GIVE SO MUCH!.The Algarve weather and superb air help considerably with my chronic pain.Wish I could live over there.
About us,who owns east-west-algarve.The site is owned by homemaker Christine Susan Jefferies and all content is written by her husband ken d Jefferies.Chris is aged (Please do not ask)and ken is 57.We live in Bristol in small suburb called Sea Mills.We have both lived in this area of the country all our lives.We have two grown up children,Dean 24 and Stephanie 20.Chris has two boys by a previous marriage,Mathew and Dave both in their thirties.Kens business was good enough for Chris to be at home for the children.I am a firm believer this should be the way if at all possible.
It all came to be after ken jefferies who was the breadwinner for the Jefferies family;with his scaffolding business called Bristol Independent.13 years ago he suffered a nasty fall in which his leg went through a window,causing severe damage to the achilles tendon and slicing out flesh muscle and nerves; which disabled him permanently.The business had to be sold off and the capital invested in apartments in the Algarve Portugal,near Tavira Cabanas.
So do we make our fortune from renting out apartments.I am afraid not,by the time all costs for running them and costs like this site.We do not have enough left over to have to pay tax.It really just pays for us to go over to the Algarve a few times a year.
Even then Chris still has to look after a disabled person!So not that much of a break for her and of course my damaged leg and permanent pain goes with us.Thank heavens they have 'ambilifts' to get me onto the aircraft!
Thus east-west-algarve.com was born,to promote the two lovely apartments and bring them to the attention of holidaymakers and to make a little extra income.The thinking being if people see a website,it will give more credence to the business.The website not only giving useful information but also being registered to the owners address.Hopefully that will say this is all genuine and you the reader can really do your research ABOUT US.
The writer soon realised that he needed more to write about and so information on the Algarve became an important part of the site and from there it became obvious that people needed a site where they could do everything concerning Travel and holidays without having to roam around the web and continually losing information already gained.Much easier to find an apartment or hotel etc and then on the same site book flights and transfers,car hire etc
Even better to know that we have checked up on the companies we affiliate with and are as certain as you can be that they are good reliable solid businesses.Not always the cheapest but certainly not the dearest.Often cheap companies are not the most reliable.When travelling you need reliability not stress.ABOUT US RECOMMENDS
The writer also soon realised that part of an enjoyable holiday is having good health whilst away and in fact all the time.So Travel Health page was born where we teach you to prepare your health before you travel giving you a better chance of avoiding the nasties whilst away.
An awful lot of research has gone into this page.You will find a recommendation for Selenium ACE.I have taken this for 15 years and never had flu in that time.
We are very proud of this page where we teach you to improve your health in plain English and in ways that do not cost a lot of money and are natural and safe.Indeed you will find out why pure water is the biggest aid to good health and how to easily and cost effectively make your own and how to store it
We sincerely hope this shows you that we care ABOUT the people who use our site.
Because we do care it naturally follows that we keep looking for new information for our readers and matter that will be of use.This site therefore never stands still for long,thus we hope you will keep coming back to us.
To that aim we have set up a blog page,if you follow this blog,it will keep you informed when we add new content we think will be of use to you;both now and in the future.You can even add it to your homepage.
So now you know who we are and what our mission is.We hope you believe we are not just after profit and sincerely want you to have the best travel experiences possible.
Please see links to our apartments in East Algarve near Cabanas Tavira.
We are constantly looking for new content for this site;whether it is about the Algarve or anything travel related.We welcome ideas and suggestions from our readers.Anything you might like to see here.If it is possible we will do it.Send in your own written content,letters or whatever.Photographs are always welcome as my disability makes it difficult for me to get a lot of shots from rough terrain or difficult access.If you have been to Zoomarine we would love to hear your stories.Just go to CONTACT US Button or email me kennethjefferies2@gmail.com
Remember the East Algarve Tavira,Cabanas region has an average 300 days of sunshine;more than Florida and one of the most beneficial climates to health,anywhere in the world.
During the 18 months or so since we started this ABOUT US page we have learned a lot more about the Algarve and I am proud to say we try to put all knowledge into this website.No matter how small or insignificant a fact might seem iot could be important to someone.We do welcome any criticism as this is the only way to learn and improve.
We take the same view with our apartments,we go over 3 -4 times per year and are constantly working on them to keep them nice for all our clients.I wonder how many apartment owners whether owning just one or large businesses can honestly say the same.Of course things still wear out or just break down and nobody knows when this will happen so we have a maintenance guy to come in when something goes wrong.This is made so easy nowadays by modern communication.Internet phone calls are the way to go nowadays being both cheap and reliable.
Hire Ghostwriters - Here is where you can hire ghostwriters to create compelling, inspiring adn motivating manuscripts from the most exciting, challenging or simple topics you might wish to communicate.
link = http://viralso.comanchor text = Website Marketing
Read more: http://www.wv-travel-directory.com/directory/module-DP-submit-submit_type-free-cat_id-10-reg_id-1634.html#ixzz11aHmCSIQ
Please click the Like Button for me and then Scroll down to read more about us

<&darr>
Very Spacious and luxurious 2 bed apartment in PortugalEnglish TV installed
1 bed apartment in Portugal.Pure luxury with all separate rooms.Sleeping up to 4 comfortably.5 if you like MAKE MONEY ON LINE.YOUR LINK FOR TOP AFFILIATE LINKS
ABOUT US TO APARTMENTS AND HOTELS
.
link = http://viralso.comanchor text = Website Marketing
Read more: http://www.wv-travel-directory.com/directory/module-DP-submit-submit_type-free-cat_id-10-reg_id-1634.html#ixzz11aHmCSIQ
Custom Search
ABOUT PAGE END



SEE THE LINKS BELOW