algarve-hotels,PLACES TO STAY IN PORTUGAL PARADISE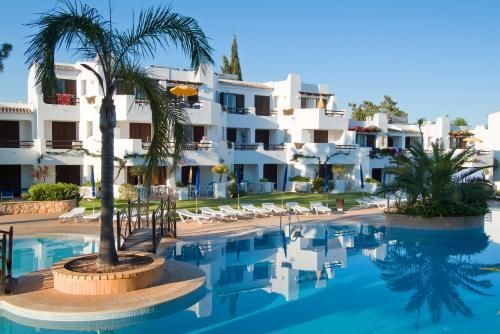 algarve-hotels
Hello There!>You have arrived at our hotels,Please scroll down for information.
Please click hereWhen you wish to return to the main Information page
Please click hereShould you wish to go back to east-west-algarve homepage

A page totally dedicated to good places to stay in the Algarve.If you want self catering please go to RENT FROM US Our Luxurious,Spacious and moder 2 bedroom apartment.In East Algarve,Tavira,Cabanas,area OR GO TO OUR 1 BEDROOM.Superior and Modern,Luxury apartment.In the Tavira,Cabanas Region of the Algarve
Or go to the best Holiday Rental website we use to advertise our properties.So We Know they are good. VILLAS & APARTMENTS.Worldwide and the biggest selection of private owner,properties
algarve-hotels
Here we will cover hotels and guest houses we believe to be highly recommended.Out of season algarve hotel breaks, can be very cheap indeed.Shop around and you can have an algarve vacation for unbelievable money.
Do not forget the smaller,algarve guesthouses,and ,algarve bed and breakfast,establishments.There are some wonderful places to stay in these smaller friendlier places.Whatever it is you like to stay in,the algarve region,can cater for you.The grand residence,pure luxury,the cosy or the historical residences of your dreams can all be found.
This page just started .So keep coming back and if you have stayed in the region please contact us about good places you have stayed.
algarve-hotels
VILA GALE.This is a group of hotels throughout the Algarve.Generally high standard hotels.Well thought of and with outstanding facilities.The one we know in Tavira is dominant just off the centre of Tavira,so ideally situated to explore this wonderful Roman Algarve city.The pearl of the Algarve.Read about Tavira. Tavira.The Jewel of the Algarve. .All rooms have own balconies.These are for Tourists and Business people.Who want everything from their chosen hotel.Follow the link to Vila Gale website Vila Gale Hotel Website
---
THE PORTA NOVA HOTEL.A delightful hotel with a lovely elevated location looking down over Tavira central.Looks fantastic lit up at night.We have found this a lovely and friendly hotel.Very Reasonably priced particularly for winter or out of season breaks.Well worth consideration. Very Pleasant 4 star.PORTA NOVA HOTEL in Tavira
---
=======================================================
Belver Boa Vista Hotel & Spa in Albufeira
stunning views over the sea
This is a stunning hotel situated actually in Albufeira.Just 40 minutes fom Faro airport.Lisbon is two and a half hours away and the Spanish border is a little over an hour.Many algarve-hotels would love the views that this hotel enjoys.
There are 84 rooms and suites all having a mix of luxuriousness and cosiness,ideal for families.All the rooms have panoramic views of the Atlantic ocean and are beautifully appointed all in their own individual decor.They are good size rooms with balconies with a table and chairs so you can relax whilst you enjoy the sea.
All rooms haveair conditioning,direct telephone line,Mini bar,safe,desk and superior bathrooms.
There are 3 retaurant areas form the main one serving International and Portuguese dishes.This overlooks the swimming pool and the stunning Albufeira bay.What more could you ask for when dining for lunch or dinner.
There is then a restaurant and bar serving various meals on a slightly less formal basis.
Finally there is the bar and tv room where you can watch sports events on the large plasma screen,whilst enjoying a snack or light meal.
For your pleasure the hotel has a heated outdoor pool,a spa and sauna plus various pampering treats like seaweed wraps and massage and plenty more for wives and daughters.
Being set in the town of Albufeira you will find plenty of activities and nightlife not too far away.There is a lovely beach not far from the hotel.
This is certainly a holiday destination to go to and spoil yourself and family.It would certainly be money well spent if you want to feel special for a week or two.You will find this in most of the larger booking agencies such as booking .com.
=====================================================
HERDADE DA CORTA HOTEL Sitio da Corte | Santa Catarina Da Fonte Do Bispo, Tavira 8800-166, Portugal
We have not been there yet but this is high on our list as it has a fantastic 100% rating from 35 different reviews.See it at HERDADE DA CORTA TAVIRA HOTEL EAST ALGARVE .Any algarve-hotels which can muster those sorts of reviews has to be a bit special and worth much closer investigation.
==============================================================
Guadiana River Hotel In Alcoutim
This has an excellent reputation and is a really nice friendly place.This part of the algarve is well worth a visit.Word of warning airport transfers do not go there.We have tried hard to find one that did but to no avail.So recommend you hire a car if you want to go here.It is well worth the trouble.The only other way to get there is through the hotel but they want 160euros to do the return trip.Which we think is prohibitive.
You can take the coastal train to Vila Real St Antonio and get a bus but there is only one a day and only Monday,Wednesday and Friday.It is only 8 euros retrurn though.Find it on Tripadvisor.
Read about Alcoutim Algarve.This is a safe internal site link from algarve-hotels to our own page on Alcoutim.
Another highly recommended algarve-hotel in Alcoutim is the:
Guerreiros do Rio River Hotel
I do not think Ihave seen better reviews for any Algarve hotel.It is known for its cleanliness and frienly staff.People rave over how big the pool is and how clean to!.The hotel has views over fantastic views of the river the river Guadiana which flows down to monte Gordo between Monte Gordo and Vila Real st Antonio.Both these places we have pages about which you will find near the bottom of the blue navigation buttons to your left.
This hotel looks modern in design,with 26 rooms all with air-conditioning,wireless internet,Broadband and cable tv.
The hotel has its own river pier for the use of all kinds of pleasure craft.So hire a boat and arrive for your stay in grandeur!
=========================================================
More algarve-hotels to come
---

Above.Belmar Spa & Beach ResortOne of the best and certainly most popular algarve-hotels is the Belmar Spa and Beach resort.Reputation is everything and this one is regularly achieving five stars out of five in its reviews.
This is a very lavish Holiday Resort which has the added "location,location,location" factor as it sits superbly overlooking the stunning beach of Praia Do Porto De Mos in the Lagos region of west Algarve It has a wide range of luxurious spa treatments available for luxury and relaxation during your pampered stay.of course there is a beautifull and inviting outdoor pool.
The Belmar is a series of resorts within a resort and most are equipped with modern kitchen areas and spacious seating with a flat-screen TV are standard in all of the resorts public areas. Accomadation is as you might expect of such a highly reviewed algarve-hotels, bright and chic featuring a choice of a balcony overlooking the pool area or alternatively the garden.
The high class Belmar Spa gives you the luxury of an indoor swimming pool, sauna, Turkish bath and vichy shower. There is also a "state of the art" fitness centre and a tennis court.The residential hostelery serves local Algarve style cuisine and the normal continental breakfast in the à la carte restaurant. There is a poolside bar for the summer months and the residential bar serves cold drinks and warm beverages.
As one would expect there is a 24 hour recetion desk and free parking as standard.One can even hire bicycles to make the 5 minute journey to the bustling centre of the lovely town of Lagos.It is fairly large with 189 rooms and can be found and booked on most of the major booking sites
Part of the well known Ocenico Group here is there official and more detailed account of Belmar Spa & Beach Resort.Itideal for families who want to enjoy pool and beach holidays with four outdoor heated swimming pools and a shallow children's pool. The multipurpose sports pitch, suitable for tennis and football, and the children's playground are ideal for keeping the young ones busy.
The extensive spa facilities make it a fabulous offering for spa lovers and local residents are welcome to use the spa: either for individual spa treatments or to indulge themselves with a Day Spa Ritual where full use of the water facilities and a light lunch is included. Couples can enjoy their pampering experience together in harmony in the couple's suite and after treatments guests can relax in the Suite Serena.
Oceânico´s beach front resort comprises an aparthotel and two clusters of tourist apartments, with manned front gate 24 hour security. The aparthotel offers studio, one and two bedroom apartments, and two bedroom townhouses, and the two tourist apartment clusters contain a mix of two and three bedroom apartments. Each property is fully furnished and is fully equipped to the highest specifications, including: air conditioning, a fully fitted kitchen, under floor heating and electric shutters on the windows and patio doors. Resort guests will enjoy daily maid service with towels and bed linen changed twice a week.
More algarve-hotels soon.
Lagos Hotels
Lagos is fast becoming one of the most popular resort towns on the Algarve and has many great hotels.Something for everybody.
It is not surprising really as it does have a great town,with meandering streets full of vibrant cafe culture.It is also an attractive and welcoming town.The bustling marina has to be the best one on the Algarve,in my opinion.On top of this it has fabulous sandy beaches and spectacular coastline.
Futhermore there are numerous top attractions here.The Splah and ride is not far away and trips to the wonderfull Zoomarine are easy to arrange.Plenty of watersports are available as are fishing trips and daily coastal cruises along the spectacular West Algarve coastline.
Perhaps the only drawback is the distance from the airport.The trip from Faro airport can take between 1 hour 30 minutes up to 2 hours at busy times.If this does not put you off then the Lagos algarve-hotels are well worth looking at.
To this end,for your interest we will start to highlight a few varied hotels on this page to help you decide if it is for you.so hopefully tomorrow and over the next week look out for the hotel spotlights HERE!
Vila Gale Hotel Algarve Portugal
Stay at Vila Gale Lagos Hotel 7 nights All Inclusive from only £432.12pp. Check in 24th Jun 2012. 2 Adults.A citique on this one of the best algarve-hotels coming very soon
algarve-hotels self catering properties worldwide.
LINKS TO algarve-hotels.
San Miguel De Allende Mexico
Boutique bed & breakfastin san miguel de allende, guanajuato mexico. Located centrally just 4 blocks to the jardin ( main square )we can accommodate up to 24 people in all our rooms & suites we can do events from 1 - 90 people.bed and breakfast in mexico links to bed and breakfast East algarve-hotels
Welcome To Bed & Breakfast In Barcelona
Situated near some of the most interesting points of barcelona, you will find ours familiar bed and breakfast and guest house. We offer our guests a warm, polite but friendly stay. Spanish bed and breakfast linking relevance to East algarve-hotels B&B
Accommodation In Bed And Breakfast In Barcelona, Spain
In the heart of the gracia area, in one of the most emblematic and elegant streets of barcelona, you find our bed and breakfast, which offers you an exceptional stay in a beautiful modernist building. "home away from home" as most our guest says.hotels,guesthouses etc CANARY WHARF HOTELS.Welcome to Canary Wharf Hotels.Your online source to find all necessary travel tools!


Algarve-hotels end..