TRAVEL-INSURANCE, GET IT NOW.DO NOT RISK GOING WITHOUT
Hello Again!This is TRAVEL-INSURANCE page.
...Not just for Backpackers by the way!
Not what you wanted,Hold-Tight & Click.While we "whisk you back to Main Travel section
Take the A-road back to Homepage index
PLEASE SCROLL DOWN FOR GREAT TRAVEL INSURANCE
Our picture below:INSURANCE OVERLOAD
It is total overload on insurance nowadays,how do you decide which you simply must have and which to risk cutting down on."IT AIN'T EASY"!.You can scroll down to read why you should not travel without insurance.It is simply not worth the risk!Honestly!We say,"if you can afford to travel you can afford the insurance but get the right policy for you"!Read all about TRAVEL-INSURANCE below!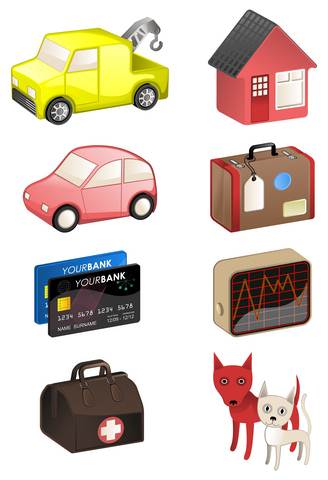 Above is who we consider to be one of the best travel-insurance companies on the web.You can get a quote and buy in seconds.Usually cheaper than the insurance offered by your airline company.
Of course shop around but make sure the criteria is all the same to each insurance company and that they quote you correctly for you!
Should I take out TRAVEL-INSURANCE? It does not matter who you are or what your responsibilities.You should never Travel without.If you do go without and heaven forbid you die whilst abroad.It is unlikely your body will get home.You could end up in a paupers grave
Even if you have nobody you are responsible to.No relatives,just you on your own.You still need to consider the problems you are going to cause in the country you are visiting.That country is happy to entertain you and you owe it to them and yourself to have cover.You could be taken seriously ill whilst a guest in another country.If not covered you are going to be putting a lot of work onto busy shoulders;not just medically but in redtape and legal issues. If you can afford to travel you can afford the little extra it costs to cover yourself.It is very selfish not to.
Parents and Grand parents should have more respect for their offspring and relatives who are going to face massive problems and great expense if you die or are taken ill.They will have enough stress and grief to cope with;without you piling on the extra pressure,just to save a few bob.Do not even think about going without TRAVEL-INSURANCE.The cost is so little it would be Criminal to take the risk.
Grown up children,think about your parents and relatives.Do they really deserve for you to be so thoughtless and irresponsible.What is it going to be like for them if anything happens whilst you are away from home.Can you imagine the horror for them and extra stress;at a time when they really do not need it SUMMARY.Hundreds of thousands risk going without cover every day of the week.Everyday some of them cause massive problems not only for the people who love them but the people who have to sort the problems out because you were so selfish.It is so easy to think "oh nothing will happen this time".Every day it is happening to somone who thought just the same as you.Get that Travel Insurance now at the top of this page.Be a good citizen and thoughtful relative.
TRAVEL-INSURANCE TO WORLDWIDE HOLIDAYS AND ADVERTISE YOUR HOLIDAY PROPERTY WITH THE NO 1 COMPANY WE USE
Claim Appraisal Process Oklahoma
Welcome to the national umpire list. Pursuant to the wording found in the appraisal clause of most property damage insurance policies, the two appraisers are required to choose an umpire to settle any differences that may exist between them.
Florida Umpire List
Umpirebook was not developed to just give our opinions on umpires! It was developed solely to disclose potentially biased relationships between umpires, insurance carriers and insurance carrier appraisers.