Activities For Great Holidays in East Algarve
Activities..
..New Addition To This Page,Aug 2011..ROCK CLIMBING.Please scroll downpage.
Algarve Motorsports Our latest post.
See many more activities lower down the page
It is truly great to see that the motorsports in the Algarve have been designed to be worldclass and attract tourists from all over the world.Along with the enlarged airport and possibly new ones,this will really boost the Algarves economy and the knock-on effects should be even more beneficial.Great for jobs and the economy and infrastructure.
The Autodromo Interntionale do Algarve which opened in 2008 is going stratospheric on the world scene.How great is this for a little region like the Algarve.So there is a silver lining amongst the European Union clouds of doom,being so cruelly inflicted on the poor people of Portugal.The Portuguese obviously are not as united as the Greeks who are standing up for themselves and fighting back.
The Autodromo is set in a beautiful private valley just 15kms from Portimao.Besides the racetrack they have Go-Karting,an off-roading park and a dedicated suite for VIP's.Pompous I know but sadly if you want to attract the big money,totally essential.I understand there are prestige apartments to be built and an hotel on the park.How impressive is this,"set in its own private valley"!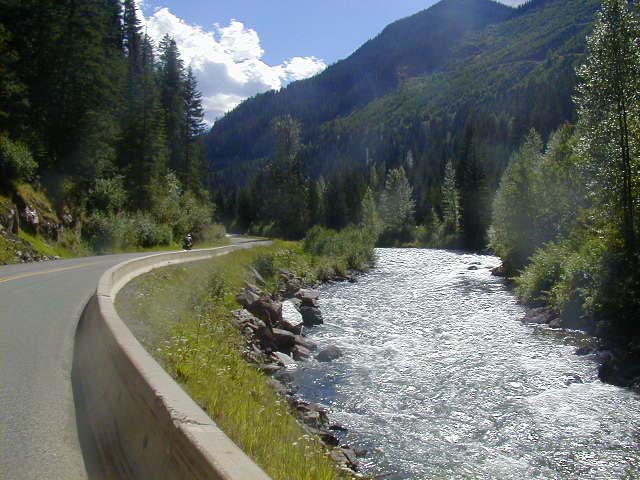 Hello and Welcome!. You have arrived at the main Activities page.Please scroll down for information on cycling,walking,quadbiking and big game fishing,football,sailing
To return to home page.EAST-WEST-ALGARVE PLEASE USE THIS LINK">
If you want to change route
Follow this link for Travel,Flights,car hire etc
Want to change route to find information about the Algarve.Places to stay etc
Please follow this link to Algarve-information
.The Algarve Tourist board have made sure there are plenty of Activities for the holiday maker.They are very proud of the quality associated with the Algarve;touristically speaking.
1Please Try our Golf-Information page
2 More general Sports information
4 MAJOR EVENT TICKETSFind the event,Sports,Theatre,Musical.Then use our Transport section to sort out your Travel needs
---
CYCLING ACTIVITY
.If you want a cycling holiday the Algarve should be able to satisfy your needs. Cycling We know of a 10 day cycling holiday which should keep anybody happy.
DAY1
You would be picked up at Faro airport and taken to collect your equipment from hire shop. You would be staying in Vila Real St Antonio.Great Town on the border with Spain.There is a ferry for you to cross the Guidiana river to the lovely Spanish town of Ayemonte.
DAY2 2
You would cycle 28 km,a fairly leisurely ride along the route known as Ecovia Do Litoral.To arrive at your destination of gorgeous Tavira.Traditional Algarve town with a Roman history and a Roman Bridge still in use.You can read all about Tavira on this link
Activities to,Tavira the Jewel of The East Algarve .Also Tavira Photographs .(These links are internal with-in this site and are totally safe for you to visit)

You will stay in an Hotel close to the river and will have plenty of time to explore this lovely town.
DAY 2
Ride to Olhao, FromTavira to Olhao is mostly flat so you should arrive with plenty of time to book int the hotel and explore the town.Many cafes and bars along the way and you will pass through the very old fishing village of Fuesta.If you want beaches you can take ferry to the Ilhas of Armona,Cultura or Farol. .We will be providing a link for you to book this holiday.
Day 3 Is a 30 km ride heading inland to the jewel of a town that is Loule.This is the epitome of an Algarve town.Many many shops with cobbled streets lined with cafes shops and bars.Again you will book into an hotel and have time to relax and explore.Loule is one of those character full days you will not forget.
DAY 4.Something a bit different today as you leave Loule and head into the surrounding hillside.Fantastic views as you head to Alte,aride of around 34 km stopping at a hillside village for coffee and then onto the white painted houses of Alte.Known for its fresh water springs which give Alte its Character.Staying the night in the Alte hotel.
DAY 6 Lots of hills again today as you head for Silves.Great scenery as you cycle alonside the Barragem do Funcho and then a much needed glide down into historic Silves.Explore the wonderful castle and then relax in the interesting and beautiful town.Spending the night in Silves Hotel,which has great views of the castle and town.
DAY7
Today on to one of the Algarves most famous beaches.Praia da Rocha;taking a fantastic ride along the Rio Arade to the village of Estombar,via the hills.Then onto Ferragudo another well known fishing village.Then back onto the Escovia do Litoral again down to the town of Portimao and through to the famous and wonderfull beach of Praia do Rocha and much needed hotel.
DAY 7
38 km ride to Praia da Luz today.Again using the Escovia Do Litoral.Not so hilly,thankfully.To Alvor a well known and popular small town.Through to the Marina town of Lagos.Only time for a coffee and brief browse before hitting the road to the hotel at Praia da Luz.Great gardens and 3 swimming pools to enjoy,after a tiring day's Activities.
DAY 8
Last day of cycling activity,takes you to historical Sagres.This is quite a challenging ride of 40km with some stiff hills toclimb but rewarding.Some outstanding scenery and great coastal villages.Arrive at Sagres where you can if you wish undertake the last 6km to the Portuguese "Lands End".Cape St Vincent;the very edge of the european continent.Stay in the Sagres hotel with its Italian style cafe and lovely tropical gardens.
DAY 9
You are this morning picked up and transferred to Faro airport for your home flight.There is an extension to this holiday,if you wish.Contact us for details or to book
Try our Wordpress plugin.Works on any Domain,website.Unbelievable price for next fifteen purchasers.SAVE TIME MAKE MONEY
Go and book this great cycling tour NOW! No not tomorrow it never comes. We chose to describe this holiday in detail for two reasons.It is a really great ride for the keen cyclist,one not to be missed!Also it provides a good perception of the Algarve,end to end.
Many more Algarve activities to come.We will try to include something for everybody
.More activities on or in the Algarve.
QUAD BIKE TOURS.Here is a novel idea new to us and something you may not have considered but could be great fun.Similar to the bike riding tours but a little less strenuous.Still plenty of fresh Algarve air.Book it here QUAD BIKING Around the Glorious Algarve.Book it here

would make a great activity for stag or hen parties.Brilliant!
GOLF HOLIDAY PACKAGES.For Golf the Algarve is a world class destination and more new courses being built all the time.With the current climate golfers can get fantastic deals from most hotels in the Algarve.They arrange everything for you,including transportation to and from the golf course and all the green fees paid.What really could be better.
Prefer an apartment right next to a beautifull golf course.Benamor is a well known and popular course in the East Algarve.Stay in a luxurious and very spacious 2 bed apartment in Conceicao,near Cabanas and Tavira
Stunning 2 bed apartment for up to five golfers ,More than five of you or want something smaller for smaller parties then rent.
A superb 1 bed apartment.Both five minute walk from Benamor golf course .Maximum parties of nine.Minimum 1 person.Guaranteed to get a cheap price for any month except July and August when it is too hot for most golfers anyway.If you want to book one of these lovely apartments.You can find contact details on this site .Just look for contact us on the yellow buttons to the left of this page (near the top)
========================================================
WALKING IN THE ALGARVE
Whether you are an experienced hiker or somebody who just fancies trying it whilst on holiday the Algarve can provide exactly what you want.It offers a most diverse range of walks.Most can take in places of genuine Historical interest or Geographical splendour. ACTIVITY ALGARVE WALKING,are an experienced activity company who can match your walks to your level of fitness and commitment.They can provide walks for the inexperienced hiker just wishing to see if it is for them .Right up to the full blown,almighty challenge.Hikes from 5km to 20km duration.Then for the really active they arrange a number of shorter walks per day,allowing just enough time for lunch.
Even if you have already booked your holiday and accommodation they will find a way of fitting something in for you.
Prices range from 3 days in January for e139.....to 7 days jan' for e255
To 3 nights in August e219....to 7 nights Aug' e425.Prices we believe are represantative per person and include airport transfers and all transportation;To and from different walks.
==============================================
BIG GAME FISHING IN THE ALGARVE
This is nearly always a per day activity,costing around 60 euros per fisherman.Though boats can be chartered for groups of up to 11,depending on the type of fish you wish to catch.
Usually available between April and October.Activity Algarve operate out of Vilamoura Marina,leaving 10.30 aprox' and returning aprox' 17.30.Price aprox euros 60.Supplied is the fishing equipment,bait plus assistance with the equipment.On board a light lunch is offered plus a paying bar for drinks through the day.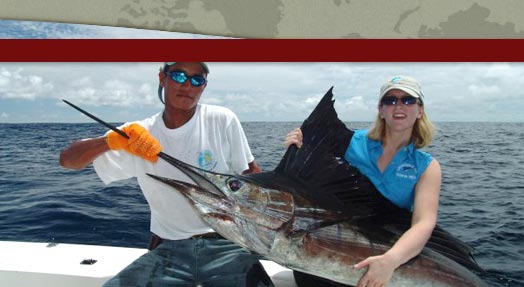 Alteratively try Big Game Fishing-Algarve Portugal.They seem to be very enthusiastic.From them we find a list of fish currently being caught off the Algarve coastline.
These incude Blue Marlin,White Marlin,Swordfish,Dourado,Bluefin,Bigeye,Yellow Tuna,Albacone and the usual Blue and Mako Shark.
This company charge aprox'70 euros for Shark fishing and 60 euros for Bottom fishing.
You can also Charter a boat with them prices depend on group numbers and type of Game.This can cost from around 850 euros to 1000 euros.To book from these click this link, BIG GAME FISHING IN THE ALGARVE
SURFINGWe found we have not yet done a surfing page and since this is one of the major activities on the Algarve,I think we should make that a big priority to get done.In the meantime:
There is a major surf school known as "THE ALGARVE SURF SCHOOL" and they are based on the west end of the Algarve region.This is the corner stuck out directly into the Atlantic ocean giving the best conditions for exciting surfing.They are based at Amado beach,close to the historical town of Sagres.
They are probably the best authority to make contact with to find out about surfing in the Algarve and definitely if you are wishing to learn to surf.They are experienced having been teaching the sport since 1996 and sharing the "Surfing Lifestyle"..They say they are highly recognised and have pioneered methods of teaching,which have been taken up by surfing schools all around the globe They claim to teach all levels of surfing in a "fun and safe environment". The school and its experienced instructors are certified by the Portuguese Surfing Federation.They are almost certainly the school in the Algarve to put your trust in and to advise you on all things to do with the sport.If you are a surfer making a first visit to this region it would be very wise to get instruction from them so you can learn about the conditions and dangers you will face here whilst surfing.
Contact Information:
CONTACT US Algarve Surf SchoolCamp
Mobile phone: +351 962 846 771
Fax: +351 282 624 560
Email: info@algarvesurfschool.com
Skype: Algarve_Surf_Camp

===========================
For their Italian agent:
Speak to Luciano Cardone
Tel: +39 011 953 60 91
Mobile phone: +39 347 8457542
Email: info@surfcamp.it
Web: http://www.surfcamp.it

==========================
For their Russian agent:
Ask for SURFARI
Tel: +7 495 989 2105


Mobile phone: +7 905 704 7627
Web: www.surfari.ru
Please look out for the surfing page we will be putting up in the very near future.Which will give a much broader view of surfing Activities in the Algarve

ALGARVE KAYAKINGWe have just been alerted to Kayaking Activities in the Algarve and how many options are on offer so we are going to add a page on the subject as it is so well catered for.We have found there are many options on the Ria Formosa close to our apartments.They have apart from the traditional kayacking a unique pedal version which I believe does not need such expertise,thus allowing less experienced people to boat around the fantastic Ria Formosa.For the full Kayaking page:
Please Click Here for Algarve Kayaking
ALGARVE ROCK CLIMBING.
We keep thinking and looking for new Activities so we have information to suit everyone.The Algarve Atlantic Coastline has such fantastic cliffs it occurred to me there must be some rock climbing going on and true to form the Algarve region has supplied climbing schools and tours for beginners to advanced.We found Algarve Adventure .Com who provide everything you need and arrange climbing tours as well as beginner instruction.They will arrange to pick you up from your accommadation and take you to your climbing location and genarally arrange everything for you to have a great time at anytime of year.Yes it is an all year round past time!I can not think of anywhere that can supply so much for your enjoyment as this Portuguese region.From all year round sunshine,crystal clear Atlantic Ocean water,rugged and spectacular rock faces and views to die for.If only I was not disabled,get out there and enjoy life,do everything you possibly can.I was super-fit and strong as an Ox,Indestructible,I thought!So enjoy life to the utmost while you can!
Durban Accommodation
Visit NewYorkTotal.com for official NYC information about New York, New York City and New York Attractions.