Tavira-tours and Information
Tavira-tours...
This page is to give further information about this jewel of the East Algarve and describe tours you can take in and around the vicinity of the town.
This is our third page on popular Tavira.The other two pages click the links below:
Click for More General Information on Tavira,East Algrve:
Most people who have visited Tavira would agree that it is the jewel of the Algarve.That is not to say there are not other very lovely towns and cities here,far from it!It just seems to hold something special for most visitors.To desribe it in a nutshell it is a very small city to large town in size and shows both Moorish and traditional Portuguese architecture.There are vitually no high rise buildings to cast out the sun and it has never been given up to traditional tourism.This is probably what gives the place its unique atmosphere,which is calming and relaxing and gives the feeling of being amongst the native people.Over touristic places can lose their personality,something which has not happened here!
Below a picture taken from the lowest part of the town,showing the ancient,still in use Roman bridge and showing the type of low rise buildings which are typical.You can see some of the buildings are up on the hill behind Tavira but no high rise.This gives the bright airy feel to this small city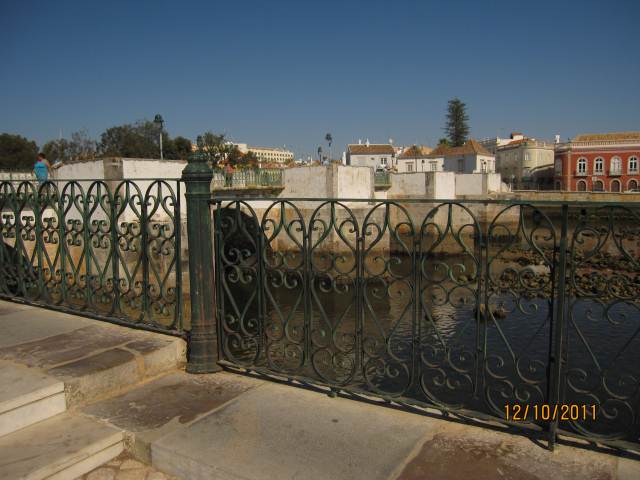 Tavira Municipality TourWe decribe this as a 35-45 minute tour you can make to see perhaps the most important parts of Tavira.
Start at the river level in the Praco da Republica,which is the large and lovely main square.On the far end you will find the town hall with the coat of arms on the front facade.In the right corner it is traditinal to show the sculpted face of,Piao Peres Correia (Notable Portuguese christian conqueror Paio Peres Correia,born in medieval times circa 1205 in Monte de Fralaes in the district of Barcelos in Portugal.)In the centre of the sqare is a statue in honour of the men who fought in the "Great War".
Continuing tomorrow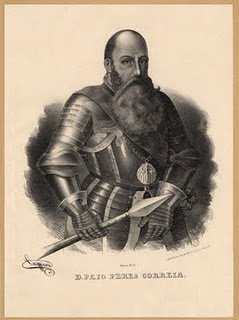 Tavira-tours to Luxury Apartment near-by