Algarve-Kayaking around Portugals Nature Reserves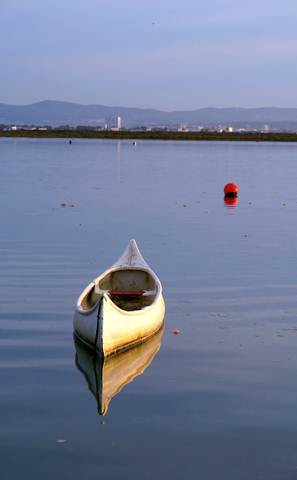 < br />You have arrived at our Algarve-Kayaking page,if this is not the page you wanted then you can Click here to rerurn to our main Activities page.
The Photograph to your right is actually taken in the East Algarve on the Ria Formosa area.
Remember this is just a sea shot the Ria Formosa includes miles of sandbanks and small uninhabited islands.So many channels exist newcomers really should have a professional guide.Apart from the ocean area you have the inland areas formed mainly by rivers from the mountains flowing into the ocean.
So there are many inland marsh areas and waterways and saltpans.These all add up to a unique natural wildlife paradise.Algarve-Kayaking is probably the best hands on way to experience this wildlife haven.(Remember we have apartments right here and since we have no debt on them we rent them out at very cheap rates.You can see them to your left near top of blue buttons.) various tours available in more detail later in this page.
There are a great many kayaking tours for you to partake in and they are arranged so there is something to suit everybody.Long trips to suit the hardened athletic enthusiasts down to cheap short dipping your toes into the water trips for the total novice.We will decribe the various tours later in the page.
Back to the photograph you cannot see all the sanbanks and islands as they are so low compared to the sea level but you can see the lowlands which strewtch some 30 km inland.Then you can see the mountains (big hills we might call them),which bring so much rich river water down to the Ria Formosa nature reserve.
We were suprised and delighted to find that canoeing is so well established in the Ria Formosa region.Within walking distance of our holiday rental apartments (Please see our apartments on the blue navigation buttons to your left,near the top).The Ria Formosa is a huge nature reserve in the eastern Algarve region.It is some 60 kn in length covering mostly coastline consisting of lagoons and islands and a real paradise for water bourne activities.
There are a great many tours for the enthusiast to choose from.There is a great richness in wildlife both in the water and in the air and the islands are so deserted that it can all be observed in a totally natural setting.
You can choose from the most basic kayak,or upgrade to more luxurious models with sails etc and one major company has pedal kayaks for the less experienced who have never used a paddle
Here are the details of probably the major company in the Algarve for canoeing// To Book A Tour Please contact Lilia or Steve
Tel 00351 966034723 Day & Eve
Email hobiekayaks@sapo.pt
.As we understand things Lilia and Steve are the people with the experience and the facilities to look after all interested parties,whatever the experince level.They offer a range of tours which should keep anybody happy for a few weeks.I have to admit that being disabled i cannot take part and report on my experiences but hopefully we can give you a good idea and put you in touch with the experts.My job here is just to make it known to you and let you know what you can expect to find.I do know that many say this region offer something you cannot experience anywhere else in the world.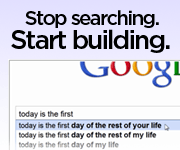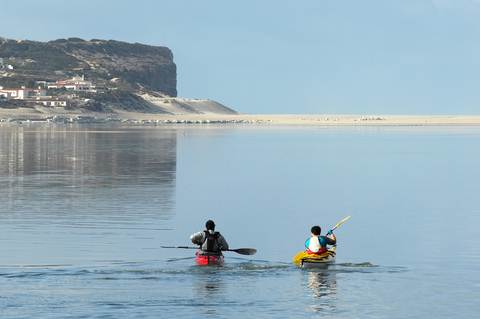 As we mentioned earlier there are a great number of different Kayaking/canoeing activities for all levels of experience.For example:
Tour 1 = From Faro Beach to the Deserted Island.Kicks off at 10 am and finishes around 5 pm.
To Book A Tour Please contact Lilia or Steve
Tel 00351 966034723 Day & Eve
Email hobiekayaks@sapo.pt
The price: 50 euros per adult
Children 7yr to 14 yr 25 euros
Children under 7 yr are free
Price Includes lunch of:juice, fresh fruit, choice of sandwiches, crisp's,fresh water.
In the words of the owners/instructors,they would advise wearing a swimsuit under quick-drying clothes. For a full day of Algarve-Kayaking you will need a towel, plenty of sun cream and lipsil, sunglasses and a hat are a good idea to take and Binoculars to observe wildlife closely.If you have a camera camera remember to bring it for great Memories! The price include a support boat which will transport Mothers and young children to the Deserted Island and will transport anybody who cannot manage,becoming tired or unwell.The instructor is there to guide you through everything and health and safety is a foremost consideration for everybody.Nothing is left to chance.Thy have the necessary experience and training to keep you and your family safe.
More examples of Algarve-Kayaking tours:
tour 2This trip offers different options.Setting out at 10 am from the well known Vila Gale hotel in Tavira,the tour proceeds to a desrerted island.Must be a fair distance as they stop for customers to have refreshments on the way.
Reach the island and have lunch which is then followed by some sailing and snorkeling training.Yuo can book this tour again by contacting:
Lilia or Steve
Tel 00351 966034723 Day & Eve
Email hobiekayaks@sapo.pt
Tour 3This one starts at 10 am meeting at Fuseta beach following many narrow channels through the endless sandbanks.You will be able to observe the wildlife especially the birds,as they have been for thousands of years completely unchanged.Somewhere so pristine and so unchanging can make you realise how insignificant we are with our short lifespans.Destination for this Algarve-Kayaking trip is Armona island and its fishing village and beach.When you see these islands at sea level you know for sure that sea levels are not rising as our masters for some reason keep,"spinning us".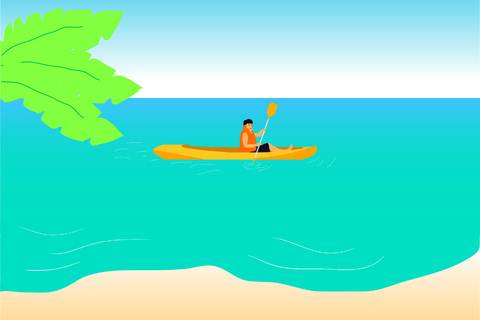 .Tour 4This Algarve-Kayaking trip is "just a bit special".They call it the 'Kayak Tour at Santa Clara Lake,BBQ walk or Cycle.They transport you to the lake area in their luxurious 4x4 vehicle,a journey said to be beautifull and totally entertaining as the road gets narrower and narrower.The last 12 km or so are completely off-road.The views apparently are to "die for", so they make stops for guests to take memorable photographs of the journey.
Arrival is about lunchtime at a quaint guesthouse overlooking the stunning lake where you can partake in a barbeque lunch admiring the landscape.
After lunch you can just sit and relax to while away the rest of the day or you can go down to the lake with your guide and take part in some Algarve-Kayaking activities.Alternatively keen cyclists can do a spot of mountain bike riding,or hikers can do a little exploring on foot.
This trip costs what I consider a very reasonable 60 euros for the day.I consider this to be one of THE BEST value tours I have yet come across.Not only in price but in versatility.Whatever you enjoy doing in the countryside is open to you along with mountain lake scenery and a spot of 4x4..ing thrown in for good measure.
The Price of this tour including lunch, kayaking on the lake or mountain biking and transportation is:
60 euros per person
To Book A Tour Please contact Lilia or Steve
Tel 00351 966034723 Day & Eve
Tel 00351 289703269 (Office hours 10.30- 1pm / 3om-6pm
email hobiekayaks@sapo.pt
Tour 5.Explore Lagos caves.Another really good trip this time 2 and a half hours of kayaking out at sea.The Algarve coastline is studded with spectacular rocky outcrops and cliffs.Due to millionsof years of erosion by the sea,parts of the original mainland are now stuck out in the ocean.
These outcrops do look amazing having been eroded into astounding shapes.
Apart from their initial physical appearance the ocean has eaten its way into these rocks forming many sea caves.This is what tour five is all about.Kayaking in and out of these watery caves.
Drinks are provided which I imagine would be very welcome as I imagine Algarve-Kayaking in the atlantic ocean could be quite strenuous.Make sure you do not forget your camera as you will want pictorial evidence of this great short trip.As well as ocean caves you will see numerous hidden 'secret sandy beaches' and plenty of local wildlife.
This tour costs 30 euros for adults and 20 euros for children of 7-14.Your guide and instructor will give you lots of interesting facts and information.There will be a support boat with you at all times for your safety.This is what makes the trip such good value for money.Once again:To Book A Tour Please contact Lilia or Steve
Tel 00351 966034723 Day & Eve
Tel 00351 289703269 (Office hours 10.30- 1pm / 3om-6pm
Email hobiekayaks@sapo.pt
Boat & Kayak Tours

Tour 6
Boat Tours and Exploration of thr Ria Formosa Islands,?font
You will be on a very comfortable and stable boat called the Espadarte licenced for 14 & seats 12 with ease.
Visiting the islands of The Espardarte is avalible for day Charter inc the Skipper, in the Natural water park or the Ria Formosa please call for details.
To Book A Tour Please contact Lilia or SteveTel 00351 966034723 Day & Eve
Email hobiekayaks@sapo.pt
You will visit the Ria Formosa Islands of Deserta, Culatra & Armona. stopping on each islandDeparting Olhao we sail our way to Barreta island,around 1/2 hour then onto the island of Culatra where we stop to explore the unchanged fishing village and then on to a beautiful natural bay to explore waik or to swim and snorkel.(1 hour)Then onto the island of Armona wherewe stop for approx 30 minuites to relax and enjoy a drink and admire the natural paridise this island really is.The Half day tour is 30 euros per person and children only 10 euros under 7yrs are free.Am tours 9am -1pm. Afternoon Tours 1.00pm - 6pm.All saftey equipment is supplied.
Apart from the half day,they do a full day and Sunset tour.Sunset cruses depart at 7pm returning shortly after sunset.
Algarve-Kayaking thinks these tours are really well priced.When you consider the planning that goes into these activities and the insurances etc that have to be paid to cover you.There are lots of hidden costs you do not even think about. Algarve-Kayaking to worldwide holiday propreties.Including ours,search 431793

Algarve-Kayaking End