East-Algarve,Perfect Atlantic Paradise
Hello welcome.You have arrived at the East-Algarve page.

Here you will be able to read all about this fantastic region.Please scroll down the page .
Please click here.When you are ready to return to the Algarve Information main page
Please click here.If you wish to go back to the Main east-west-algarve homepage
The Photograph shows the new boardwalk at Cabanas de Tavira it runs the entire length of the village and the lagoon (about 1 km).The fabulous white sandy beach is over the water and reached by taxi boat,which gives a unique atmosphere to the place.
When it comes to the,East-Algarve region I can talk with a lot of confidence.To me this is the perfect holiday paradise!I own a couple of apartments at a little place called Conceicao.They are ideally placed with the waterfront and fishing village of Cabanas just ten minutes walk away,what a lovely walk it is too.Walk out of the apartments and Benamor golf course is one minute away.Also a minutes walk awy is a pretty little railway station,this means you do not need to hire a car!This railway takes you to many towns and fishing villages along the Algarve;a great way to relax and view the countryside.
Apart from this you can use this railway to go to Lisbon,also it will take you to the Spanish border where you can take a ferry across the mighty Guadiana river to the pretty Spanish town of Ayemonte.No passport needed these days.
Morroco can also be easily visited,as it lies just across the narrow neck of Atlantic ocean which leads into the Mediteranean.It is usual to take a two day visit to see much of this fascinating country.
On top of all this one can visit the wonderfull Seville.An absolutely stunning Spanish city which is rated by many as one of the most beautifull cities in the world.Then add on miles and miles of of golden sandy beaches and I think you might agree this is a perfect holiday destination!
East- Algarve also has its own places of merit to visit.Generally it is accepted that the eastern region starts at Faro and ends at Villa Real St Antonio which lies on the Guadiana river which separates Spain and Portugal.In between,just to mention a notable few;are Olhao a big fishing town well worth visiting and the Old Roman town to small city of Tavira.Tavira is one of my favourite destinations in the World.It just oozes the essence of Portugal and is timeless and unspoilt.Then we have Monte Gordo with its stunning beaches and many shops and restaurants and we have the ancient town of Castro Marim and the pretty fishing villages of Cabanas,Santa Maria and Santa Luzia!
East-Algarve has all this and more;where on earth could you find anywhere as well situated and with the famous Algarve air to boot!Gradually I will add more detailed information and photo's of these East-Algarve towns so please keep coming back and watch this site develop and expand.
.
The picture below shows boatbuilding in wonderfull Cabanas de Tavira
Another place we have found of great merit in the East-Algarve is Alcoutim.This is inland right on the edge of the country with just the river Guadiana separating it from Spain.This has great historical significance for Portugal as it was here that a treaty was signed in the middle of the river.This was the end of Spains illegitimate bid to claim the Algarve region for itself.
If you would like to read more we have a page on Alcoutim,find it on the blue buttons to your left,near the bottom under yellow heading Algarve towns.
Go here and you step back in time,you will see ancient traditional farming techniques still in use.The town only has about 10,000 inhabitants and is a must see if you can possibly do it when here on holiday.There are some lovely hotels in Alcoutim some of which will arrange to transfer you to and from the airport.
Below is the riverside park in Tavira see how well kept it is.This is a wonderfull place to sit and relax with a drink or a good book.Ok why not both!?
Personally I believe that East-Algarve translates as relaxation.Nobody rushes here,there is not the frantic "not enough hours in the day" attitude to be found like in England.What does not get done today,might be done tomorrow.Do not get me wrong though most of the locals are friendly and with their "look after the tourists"head on they do look after their guests
Inland East-Algarve is very quaint and if you have a car I urge you to adventure a little inland to see the old life (all except for the cars).The roads are narrow and winding but generally they are of a good standard.This is traditional Portugal and you do not have to go many miles inland to start experiencing the quiet lifestyle.The gardens and fruit groves and lazy rivers,plus sleepy little villages.When you see anybody tending the fields they are on foot,you will not see many tractors or combine-harvesters in this location.I amm certain life like this must be much better for you and your soul.The whole ethos here is organic,no peticides or chemicals lock up the beneficial nutrients in the soil.Hence the foods grown here are full of those life preserving nutrients and minerals."Peace on Earth" reigns supreme and many who live here reach great ages.
Kayak and boat tours in East-Algarve.This is something that comes highly recommended for nature lovers and those wanting a little exercise whilst exploring the coastline and the Ria Formosa nature reserve.The kayak are actually powered by pedals and I am told that it is very easy and great fun.I cannot claim to have done it as I am disabled but having seen it I am really envious of those who can.They do half day and full day tours and you get a dedicated guide to take you around to explore the Ria Formosa.It is absoluteley huge so you do need a good local guide,who knows the best places to see wildlife.There are different tours which take in quite a few of the towns and some of the fantastic little islands of the coast.
They do quite a few tours and It seems a half day tour is 30 euros per adult ,with children under 7 free.Children 7 upwards are half price.Full day tours are 50 euros per adult and the same as before for children.
Tours are quite numerous so you have a good choice and there is even a sunset tour.The sunsets on the coast can be amazing.You do not have to do the kayaks they do traditional small boat tours as well.It is fairly expensive but I can imagine it would be an unforgetable experience!
You can visit their website by visiting the following link Visit the Algarve Kayak tours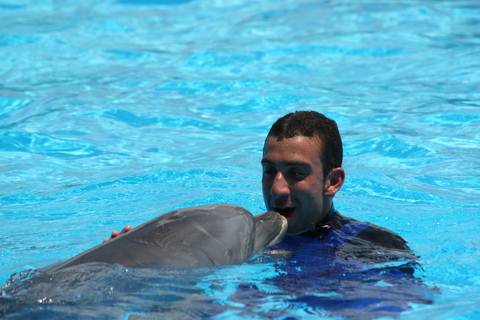 Things to see and do East-Algarve
For a selection of things to see and do it is hard to better the eastern region of the Algarve.I am not going to be an endless numbered list here because it would go on for ever.Better by far to use the information pages on this site but we will brush over some of the major things to do.
Firstly we have to mention the number one thing that attracts holiday makers to a hot sunny region and that would be...? Answer:has to be good beaches!The coastline of the region is almost wall to wall sandy beaches with many lagoon style beaches to give added variety.
Second might well be available activities!For in depth coverage go to our activity section but this region offers a massive amount of watersports and land based activities.Just about everything is covered from rock climbing,to diving,sailing,windsurfing,hiking,kayak (ing),natural parks,tennis holidays,world class golf courses and golfing holidays,4x4 eventing,bird watching,cycling holidays,coastal cruises,quad biking,inland safaris,snorkeling,river fishing,sea fising,big game fishing,football holidays,horse riding holidays and I could go on!
Next on a tourists list might be attractions.Here in the East-Algarve there is the world famous ZooMarine which apart from the famous dolphin shows is exactly what it says, a marine zoo!Also for families there is a water theme park.Another major attraction would be the Spanish border and the Gudiana river which give added value to the region with trips into Spain and the must do trip to Seville!
Culture attractions include Moorish architecture and museums.Roman architecture such as the still in use Roman bridge in Tavira.Plus museums covering Portugal and Algarve rich maritime history.
The above is just off the top of my head and I have a vey poor short term memory,thanks to chronic pain and daily doses of morphine.I think that quick summary would cover most holiday makers needs and desires!What was that? Oh,nightlife! Well not for me thanks but for those who want it,Faro and Monte Gordo have that well covered
East-Algarve to holiday rental properties algarve and worldwide