You have arrived at ALGARVE golf-information.
Being situated near the gorgeous white sands of the Vale do Lobo;makes the Dona Filipa Hotel and San Lorenzo golf course very popular indeed.The San Lorenzo golf course was designed and developed by Joseph Lee and opened in 1988.It is well known for its ability to have superb golfing ground conditions all year round.So not surprising then that it is often voted no 1 golf course in Portugal and indeed in Europe
.Certainly one of the most picturesque in the way it encompasses valleys full of umbrella pines and wends its way along the shore of the Ria Formosa,nature reserve.Then taking in several lakes and the odd roman ruin.What more could you want with your golf.Well lets throw in scenic views of the spectacular Algarve coastline.
It is famous for being a demanding golf course,needing thought and concentration,often needing every cub in the golfers bag.
The Dona Filipa hotel is 5 star luxury and five star reviews from visitors.Containing 154 bedrooms with some very fine restaurants and very classy bars.Sheer opulence!
Plenty of sports facilities to keep anyone happy,including flood-lit tennis,plus tennis courts,heated swimming pool.A great games room which includes table tennis.
This is claimed to be the hotel for golfers on the Algarve.Vilamoura is certainly one of the most affluent areas on the Algarve and has that expensive aura.Just minutes from the hotel are a number of championship golf courses and a free shuttle service is offered by the hotel.The Dom Pedro has its own webite,for you to book direct,click the blue link, DOM PEDRO OFFICIAL WEBSITE .The hotel has been designed to please even the most discerning guest.It has superb facilities and is set in lush tropical gardens;all combined with top class service.
Within close walking distance you have the modern Vilamoura Marina with its vibrant nightlife.In summer there is a bar and loungers on the beach.
Facilities incude,a dedicated golf desk where hotel guests get special rates and of course plenty of golf-information.Outdoor pool and indoor heated pool.Tennis courts,grass Volleyball court.There is a hairdresser,childrens playground and playroom.In summer kiddies entertainment is also laid on.Sauna and Massage room.Games room;dedicated car hire desk.There is internet access around the hotel.
Additionally in Vilamoura itself;you can find Horseriding,Olympic shooting club,Watersports facilities and sports centres with badminton, squash and bodybuilding etc.All this opulence and just an easy 25 km from Faro airport.
The main reason and a valid one is that customers have rated it a great location for exploring various golf courses.Of course this is the people you want to hear from.If you are a more private person who prefers to arrange their own golf activities;and there are some!Then this is for you.If however you like to be pampered as a golfer then I would choose one of the more dedicated golf hotels.

It is a well liked hotel wonderfully situated on the Portugal Alvor beach;all 2 plus km of very beautiful waterfront.The River Alvor Estuary is close by and this is great for nature lovers,as it is one of the top bird sanctuaries in Portugal.

It is a large hotel and village,refurbished some time between 1997 and 2001 (there appears to be some discrepancy over this).Containing 330 rooms;some with their own kitchenette.22 suites and 32 villas.

The hotel has a good reputation for cleanliness and service,concentrating mainly on bed and breakfast.Facilities include indoor and outdoor swimming pools,sauna and spa/wellness centre.Mini golf is available along with billiards,games room and childrens playground.Jacuzzi and diving are also available.There is a restaurant,bar,garden and 24 hour desk.

This is a useful alternative for the more individual golfer and therefore a valuable piece of golf-information. » Hotel Vila Galé Tavira ****

» Hotel Herdade da Corte

golf-information on these two hotels ===============================================================HOTEL VILA GALE TAVIRA

a Really nice hotel part of a huge chain of hotels but pretty individual looking in architecture and interior design.Internally there is quite a Moroccan theme going on making it look sumptuous.

Being part of a big chain the facilities are many and generally top notch.

For golf it is situated just 5 km from Benamor golf course and they work hard on giving golfers an excellent service.They give special deals to groups of golfers as are many hotels in these financially challenged times.Free shuttle service is laid on and package deals can be arranged including room ,food ,shuttle serviceand green fees.The prices can be very generous indeed and golf-information is freely available at the desk.

Besides Benamor the hotel covers golf courses as Castro Marim,Quinta del Ria,Quinta de Cima and Morte Rei.So a very good selection,making a golfers dream vacation

The hotel has 268 rooms.All decorated in Arabic style.All with verandah,air conditioning and satellite tv.One not to be missed,you can find out more and ,BOOK IT HERE!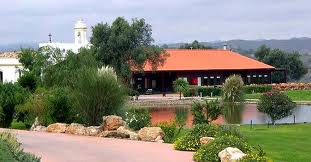 ===========================
PORTUGAL GOLF COURSES
==========================
BENAMOR - CONCEICAO/CABANAS/TAVIRA(EAST ALGARVE) - PORTUGAL..golf-information
Other Golf Courses in the area: Castro Marim : Colina Verde : Quinta de Cima : Quinta da Ria : Quinta do Vale :
BENAMOR COURSE - DESCRIPTION
Due to the easy access from the new n125 motorway to Tavira this course with its great reputation for player enjoyment is well established in the golf world of the Algarve. Laid out on gently sloping land the course offers pleasant views both to the Atlantic Ocean and inland to the hills of the "Serra do Caldeirão". The course is very varied to play and is rewarding to most golfers. The strategically placed bunkers and occasional water hazards make this course a challenging experience!
TAVIRA - Nearest town
DISCOUNT GOLF ACCOMMODATION - Where to Stay- https://www.east-west-algarve.com/ALGARVE-APARTMENT.html
Course DetailsFoundedArchitect;Sir Henry Cotton
18 or nine holes
Address:Benamor Golf,Conceicao,Cabanas,Near Tavira
Bookings Maria Helena Neto
Keith AshdownConceição - 8800-067 Tavira
TELEPHONE
(00351)281 320 880
Or (00351)281 320 888
Apply for Discount Green Fees
DRIVING DIRECTIONS TO FIND THE COURSELeave Faro airport and follow signs for Espanha and en 125 (main route).Keep following signs for Espanha and Tavira and Vila Real St Antonio.Do not go into Tavira but follow signs for vila real.Look for large sign on your right saying Paga Pouco.You are just over 1 km from Benamor.Next landmark,white watertower on your left.This is in the cours.Approach roundabout and take immediate left into the golf course.Time between 30-40 minutes
COURSE FACILITIESDriving Range · Putting Green & Putting Course · Golf Lessons · Pro Shop · Restaurant & Bar
GREEN FEES - RECEPTION DESK RATES - (2010)18 Holes - € 75.00 // 9 Holes - € 40.00Junior (under 17 years)18 Holes - € 37.50 // 9 Holes - € 20.00Handicap Certificate necessary
TAVIRA - Nearest town
DISCOUNT GOLF ACCOMMODATION and golf-information - Where to Stay- https://www.east-west-algarve.com/ALGARVE-APARTMENT.html
Course DetailsFoundedArchitect;Sir Henry Cotton
18 or nine holes
Address:Benamor Golf,Conceicao,Cabanas,Near Tavira
Bookings Maria Helena Neto
Keith AshdownConceição - 8800-067 Tavira
TELEPHONE
(00351)281 320 880
Or (00351)281 320 888
Apply for Discount Green Fees
---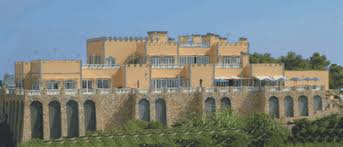 CASTRO MARIM GOLF AND COUNTRY CLUB golf-information
The course was designed by Terry Murrey,making great use of the natural landscape.With lakes,bunkers and trees often in the middle of fairways.Challenging!Recommended to use the buggies on hire.
18 holes par 71
FACILITIES:Include:Driving range..Putting green...Reception,shop and Bar...Restaurant...Locker rooms...Buggies & Trolley hire and golf-information.
Whether you're looking for a villa holiday with your own pool and daily maid service, or are thinking of buying a nice holiday home of your own, Castro Marim Golf & Country Club is a fantastic location.
More golf-information for the Algarve to come
From Castro Marim You can pop over the border to Spain for tapas and Spanish culture, or enjoy the lovely fresh fish and laid back lifestyle of Portugal. Here we have the best of both worlds - and we're just three quarters of an hour from Faro With three great nine hole golf courses, Plenty of nearby beaches that stretch for miles and a friendly Clubhouse nice bar and superb restaurant serving great food, our resort, near the medieval town of Castro Marim with its Moorish castle, has all the right ingredients.
There's plenty to do in the area, such as walking and bird watching in the nearby Sapal nature reserve, or you can play tennis, go horseriding, biking, sailing or windsurfing. There are plenty of great places to eat nearby, like our beach restaurant, O Pescador.

golf-information to FIND APARTMENTS AND VILLAS FOR YOUR GOLF BREAK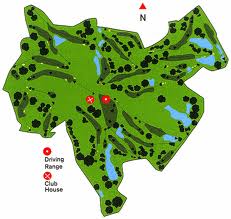 =====================================
COLINA VERDE APARTHOTEL AND GOLF.
This is very nice for the keen but not so dedicated Golfer.It is basically an hotel with apartments and lots of top class facilities plus a nine hole golf course.The place has a good reputation for comfort and being an enjoyable place to stay.Perfect for any golfer who is happy to play nine holes,perhaps if you are taking your family on holiday and want to keep your swing going and your eye in;without it taking up the whole day.
The site is close to the lovely fishing village of Fuzeta.This is the East Algarve not too far from Tavira.So plenty of superb beaches to visit in the area.
Apartments are very comfortable with a total of 31.They have telephones,sattelite and cable tv and internet access.Centraln heating for golfers wanting a winter break with the family or mates.The Hotel has all usual ammenities,like sauna,swimming pool,jacuzzi etc.As well as the golf there is tennis,billiards and snooker.
Hope this is useful golf-information for golfers to indulge their passion whilst leaving time for other things.To book follow the link for golf-information, For Gentle golf break at Colina Verde.
You cannot offer golf-information about the Algarve without mentioning the biggest players,Oceanico.This is one powerfull company with the resources to supply the best not just in golf but accommodation and lots more.One truly Intrnational player in the entertainment world.
Oceanico Direct can supply the needs for groups of eight to eighty or even more! They can offer a bespoke package including; accommodation, golf, transportation, food & beverage and golf-information! Their packages are priced competitively and they can offer a unique golf holiday experience.
At last count the Oceanico group owned 9 golf courses in the Algarve and who could possibly believe they will stop at that number.Their current Algarve courses are:
THE.OCEANICO FALDO COURSE.
OCEANICO VICTORIA GOLF COURSE
OCEANICO O'CONNOR JUNIOR GOLF COURSE
OCENICO OLD COURSE
OCEANICO GOLF COURSE
OCEANICO MILLENIUM GOLF COURSE
OCEANICO LAGUNA GOLF COURSE
OCEANICO ACADEMY GOLF COURSE
AMENDOEIRA GOLF ACADEMY AND FITTING SUITE.
Golf Training Programmes Algarve :
The ultimate in golf-information and training programmes is provided by? No surprises! The Oceanico group at the above mentioned, Amendoeira golf academy and fitting suite.From beginners to low handicappers,they have fully certified golf teaching professionals who can give a complete menu of private lessons. Choose from individual lessons if you can afford to shared lessons or a playing lesson on the golf course.If that is not intensive enough for you then more comprehensive training programmes are offered, these include:One, Two & Three Day Schools
Golf Player Development Programme
Ladies Performance School
Junior Golf School
Corporate Events